We live in a beautiful era, wouldn't you agree?
Technological transformation is happening every day and with it arises new incredible opportunities and challenges for us to embrace, solve, or simply appreciate from afar.
Digitalization is not a future term and it is no longer possible to talk about it in a hypothetical tone. One of the many beauties of the 21st century is the transformation of the things that were so traditional and untouchable once — our homes are smart, many of us are starting to drive self-driving cars, our fridges know what's missing inside and we talk to chatbots instead of people. Unimaginable things are happening today.
Various sectors from automotive and health to education (among many others) are suffering major impacts with the digital advancements, and we as businesses have two options: move or die.
By moving we mean: THINK DIGITAL FIRST.
Current businesses are highly dependent on the social, economical, political & technological shifts happening around the globe. Today, we will focus on the technological impact and analyze more in-depth how we can all improve our attitude towards all these changes, in order to facilitate the growth of our businesses.
The change is happening with or without you.
Sounds a bit harsh, huh? But it's true. All the evolution we are witnessing right now is the result of a lot of hard work that began many many years ago. The train is on the move and at this point, we all need to make the decision whether we want to follow all those advancements or stay behind.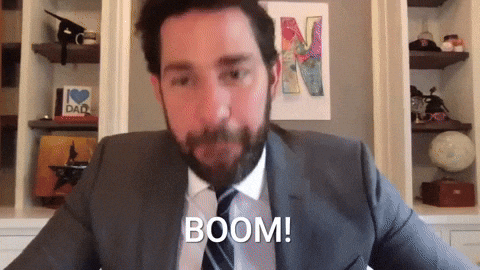 Do not fear the risk. Experiment!
Taking risks is a common practice among business owners. The newer the technology, the bigger the investment, the bigger the fall (in case there is one). But also… bigger the return on investment and the view only gets better from above.
On one hand, you are given incredible opportunities, but on the other, there is much risk involved.
Our advice: do not focus too much on that. Follow the motto "learn fast, fail fast". The quicker you are adapting yourself and your business, the quicker you'll learn and achieve interesting results. Always experiment and never settle for a less desirable outcome.
For instance, at Load, we break the problem into little pieces and go from there, exploring different possible approaches, until we have a product that is easily adaptable to the market's constantly shifting needs. Doing so, we minimize the risk but still face it with our heads held high.
Focus on adding value to your customer experience.
We all want our business to thrive, don't we? Therefore, we go where our customer needs us the most.
Listen to what he has to tell you.
Our customers and probably yours as well are asking for faster, more agile, adaptive, convenient products and services. They want to spend as little time as possible understanding how to manage them, they need those products to solve their problems quickly and they are ready to pay, as long as what you have to offer matches all their criteria.
No matter what your main activity is, we all understand that digital innovations often offer convenient solutions and that is the #1 priority of many consumers.
What can help you to "Think Digital First"?
Think of your business as global.
Thinking digital is all about having a global vision and approach towards all your business activities and domains. Begin with yourself and move consciously to all other departments. Great managers are becoming gradually aware of all the changes happening around the globe. For that same reason, as an example, it is important to be technologically savvy in order to identify new, more innovative, and interesting opportunities. But think also about the overall digitalization process your company is going to face and understand what people you will need the most by your side, what skills they'll have to acquire, what departments will undergo a complete transformation, and, if necessary, what human resources you will need to hire in order to make the jump from where you are to where you want to be.
Have a solid understanding of what technologies you'll have to use and in case you feel the need, ask for help. There are many consultants who can help you find a handful of practical, within budget, and feasible solutions.
Be comfortable with technology.
Embrace the fact that for someone who's involved in our current age of digital revolution, we must not just talk about technology, but effectively using it and applying all the possible wonders of it in our daily lives (professional or otherwise). Educate yourself about data privacy and the digitization process, for instance. Being familiar with a subject decreases the fear we have towards change.
Take part in the conversation.
The dialogue should be happening with or around you. Never away. Make sure to involve yourself in different discussions happening around social media, forums, events, and so on. Technology might be a huge part of our lives now, but it didn't take away the incredible power of connecting to other people. It is not only about opening doors and creating new business opportunities, but it will help you to understand your customers, their needs, and overall what are the trends of the future. A well-informed professional is always more trustworthy.
Agile mindset.
These fancy new terms, right? Soon we will dive into some of them in more detail but now let's just talk about the basic principles of an agile mindset. It is exactly what the name says: it is all about being adaptable, flexible, and having the capacity to respond quickly to changes. Agile methodology is a process where all tasks and outcomes can be continuously improved and upgraded by the team involved. With properly skilled colleagues and the right mindset, it is possible to come to incredible conclusions.
You can find a lot of information on this subject on YouTube, for instance. If you're curious, check this video by clicking HERE, but there's plenty more out there! Enjoy exploring.
Design thinking process.
Ah! Another one.
Briefly — Design Thinking is a practical and creative process that focuses on better understanding the final user of a product/service and finding solutions to upcoming issues. Rather than making fancy drawings, it is about drawing and mapping the basic principles of a product-to-be. It helps the team to understand the user, the concept, and the flow.
It also identifies alternative solutions and strategies that might not be immediately clear at a first glance.
Collaboration.
It's the era of collaboration — a collaboration with competitors, peers & customers. That's right, there are so many creative solutions you may come up with when working together with such third parties. You can learn from your competitors, get stronger with your peers, and have a more detailed, accurate insight close to your customer.
The digital transformation brought and still is bringing many challenges to us as citizens of the world. We had to study more, shift careers, and learn how to quickly adapt to new realities. But it also brought us many great opportunities: new businesses were born, more jobs were created, more capital was injected into businesses that once looked like a lost cause and now are in the spotlight. A whole set of strategies must exist in order to answer to arising struggles and opportunities from AI, big data, and many others. Governments should have support programs available for companies and individuals. But nothing can be properly done without the right mindset.