As digital innovation specialists, we are constantly learning, so we have identified (more than just) a few fundamental problems with using Web3 technologies.
I'll start by saying that we are not just blockchain analysts, developers or consultants, but also a team with knowledge and sensitivity to understand what makes sense and what does not with a particular technology, and blockchain is no different.
We all noticed in Vitalik Buterin's recent news on Web3 concerns that "crypto itself has a lot of dystopian potential if implemented incorrectly." An interesting statement, but he's not the only one dismissive of what's happening out there in the Web3 space. Jack Dorsey, another renowned digital entrepreneur, also shared his vision for what he calls Web5 because Web3 has weaknesses, especially around identity, and said that most blockchain networks lie about telling people who owns the data and who controls it. So that's a big warning sign, but nothing we have not seen in some projects. Still, it's important to explain the pros and cons of this new tech trend to those who ask us for advice.
I assume you now know what the "de" is all about. The term (de) is the crucial use of decentralization, not degen, dex, or defi, but the proper use of (de) in Web3. Now let us look at some of the basics to consider when researching, selecting, or even advising someone to develop a Web3 product. What makes it different from Web2? First, I would suggest not forcing the development of a product on Web3 if the system works well on Web2. If a third party is needed to play an important role in protecting the interests of consumers and users, from regulation to a government agency, it may not make much sense to develop something on Web3. The goal is to add value with a different approach while the old "trusted" parties disappear.
To organize our thoughts, we created the following diagram: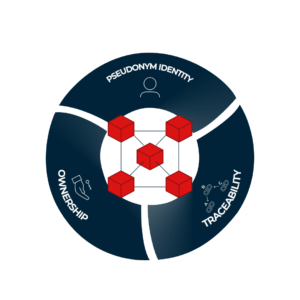 Above you can find the identity that could be the next big problem to solve in Web3 or Web(x), but the truth is that we never know. These days there are discussions like Self-Sovereign-Identity (SSI), which gives you total control over your data, and solutions like Zero-Knowledge-Proof, which helps secure your digital identity while making sure you have one to account for every time it's needed (this topic alone deserves another article). With Web3, users' identities are unknown, and their activities are directly linked to their wallet, which later takes the form of a long cryptographic address, making privacy one of the biggest incentives for some crypto enthusiasts and users. However, this is also a major problem for many who are hesitant to adopt this technology because it is more prone to illegal activity, leading to a lack of accountability.


The second point is ownership. This is a fairly straightforward technological feature and perhaps the most desired and motivating factor for its adoption.


The third point is traceability. Blockchain features create blocks, but because it is verifiable, it works backwards, with each transaction recorded and traceable to its origin.
In the middle lies the true decentralization product that respects the fundamentals of Satoshi Nakamoto and his/her well-designed technology.

We hope that you will make the most of it in a simple and straightforward way and try to do things differently. Go ahead, crack some eggs! By the way, you can always contact us to start your journey into space, we would be happy to meet you Ser.
Finito. Stay tuned for future articles on Web3 and other technologies!